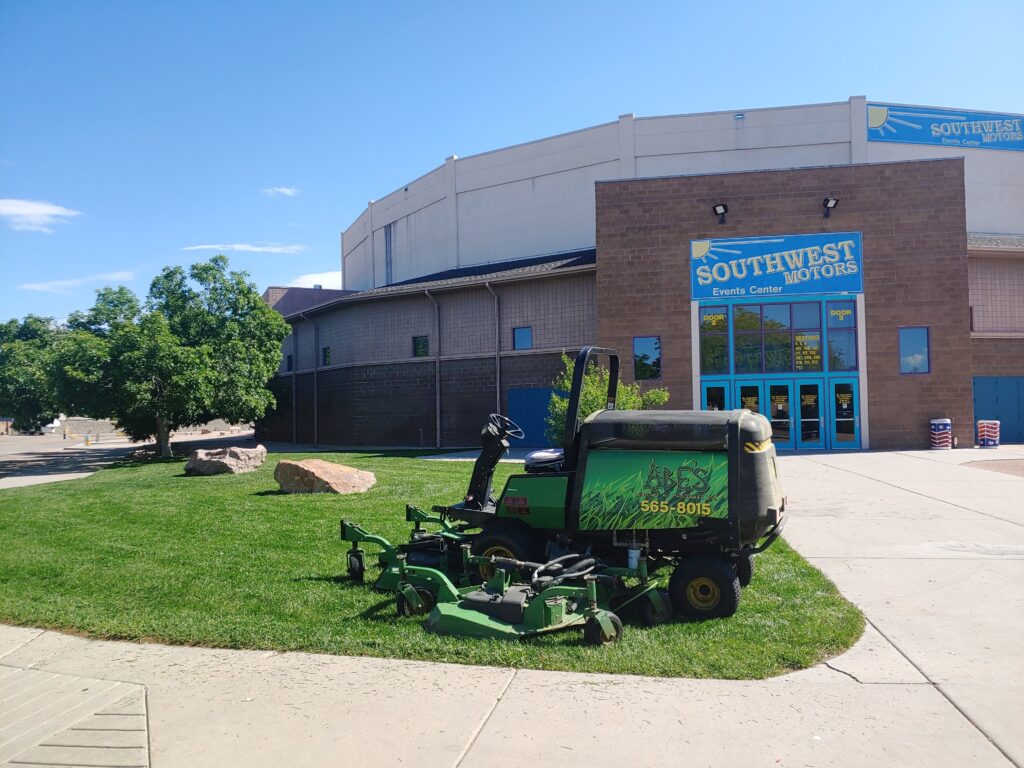 Commercial Landscape Maintenance is the term for the package of services needed to properly care for exterior grounds on a commercial property. Large or small if you own or manage a retail outlet, worship facility, apartment community, office building,  or other property, you likely have grounds that need to be managed. Services can range from basic mowing, trimming, and weeding to turf programs, ornamental care, seasonal color installation snow removal, ice mitigation and day porter services. Each property will have its own requirements for services which we can cater to.
Since every commercial property is unique, it means that every landscape maintenance program must be as well. Maybe your property has heavily used lawns that require a detailed turf care program. Or porter services keep the trash out of your landscape to keep the curb appeal your facility was meant to have. It could be that you have invested a lot of money in ornamental shrubs and trees and you want to maintain their health. Regardless of your needs, everything we do is tailored to your property.
Landscaping is a significant investment for any commercial property owner.  A well executed Commercial Landscape Maintenance program is one way to make sure that your landscape retains its' value and inviting curb appeal.   
Even if you manage or own a property that doesn't have a lot of green space, you still need landscaping services. Exterior grounds are a large part of any commercial property's impression on the public. Landscaping is one of the very first things a prospective renter or visitor sees.